You're invited San Diego!  Let's Jumpstart Your Business for 2014! 
Contact
Constant Contact SoCal
gtavasti@constantcontact.com
When
Thursday January 9, 2014 from 9:00 AM to 3:30 PM PST
Where
Jacobs Center (Market Creek Event Venue)
404 Euclid Avenue
San Diego, CA 92114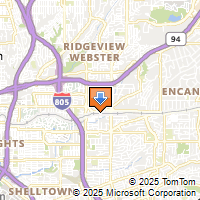 Driving Directions
 ____________________________________
Chance to Win:
Office 2013 Professional
Windows 8

Engagement Marketing:  How Small Business Wins in a Social Connected World
 ____________________________________
John Walker and Jared Smith, Talent Evolution
www.TalentEvolution.com

Stu Atkins, Atkins Marketing Solutions
www.AtkinsMarketingSolutions.com
Merri Jill Finstrom and Dave Finstrom, HUTdogs
www.hutdogs.com
Victoria Byrne, Creative Marketing Services
www.creativemktgservices.com

Roni Ramos, Harmony3 Productions,www,harmony3productions.com

Nick Cavarra, Social Punch Marketing
www.socialpunchmarketing.com
Manuel Martinez, HowDoBiz
Mark Mikelat, Building Aspirations
www.buildingaspirations.com
Join us for a day of workshops, networking, and resources for your business.  We will be presenting workshops covering the hottest online marketing topics and tools. Our workshops feature best practices in Facebook, LinkedIn, Twitter, Pinterest, SEO, WordPress, Campaigns, Videos, Branding and Email Marketing. Let us help you Jumpstart Your Business for 2014! (Plus lunch is on us!)
Date
Thursday, January 9, 2014

Time  
9:00 AM to 3:30 PM
Where
Jacobs Center (Market Creek Event Venue)
404 Euclid Avenue
San Diego, CA  92114
Cost
Event is free – please check in at registration table.
Presenters
SCORE San Diego & the world famous SoCal Authorized Local Experts
This event is free to attend but registration is required!
Go Social!   Go Network!   Go San Diego!

Why you don't want to miss:
Network with other business owners
Meet Local Marketing Professionals!
Chance to WIN great prizes
Meet SCORE and Constant Contact!
Learn the latest Tools and Resources to Help Grow Your Business!
Leave ready to take ACTION!
Tweet with us #JumpStart2014
Workshop details:
Our experts will explain the benefits of incorporating the latest tools to leverage the most out of social media and content management systems to grow your business.  Learn how to incorporate Facebook, LinkedIn, Twitter, Videos and other social media channels into your online presence.
Agenda:
Registration
9:00 AM – 9:30 AM
Welcome to the "Jumpstart 2014" Event
9:30 AM – 10:15 AM
Breakout Session 1
10:15 AM – 11:15 AM
Breakout Session 2
1:25 PM – 12:25 PM
Lunch
12:25 PM – 1:15 PM
Breakout Session 3
1:15 PM – 2:15 PM
Door Prizes Announced
2:15 PM – 3:30 PM(MUST BE PRESENT TO WIN)